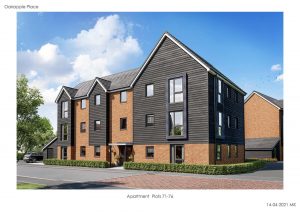 As one of the largest landlords in Kent, we are committed to providing high-quality affordable homes to meet the local housing need as well as invest in our communities.
We are financially strong with a G2 V1 rating from our regulator, have funds in place, and are keen to find new partners as well as building on the great relationships we already have.
We are taking a focused geographical approach to building new homes in order to maximise our local impact and are keen to develop in Maidstone, Ashford, Tunbridge Wells, Tonbridge and Malling.
Our core purpose is to provide affordable homes including social rent, affordable rent and shared ownership homes. We will also develop homes for market rent and market sale, whereby commercial activity will help generate a surplus to provide more social and affordable homes and enable us to invest in our existing homes.
If you would like to work with us, get in touch with the team via email  developments@goldinghomes.org.uk  
For more information about how we work visit our Golding Homes website.